Have you heard about this? Graham McTavish is making his directorial debut in an upcoming feature film: This Guest of Summer, written by Paul Kavanagh, and produced by Adam Sigal. Adam may be familiar to Outlander fans, as he wrote and directed Sam in When The Starlight Ends. This is Graham's second venture with Adam, the first being Independent film Sargasso. Along with being Graham's first directorial project, This Guest of Summer is a new genre for Graham: Comedy Horror. The premise: three out of work actors road trip to help a friend paint his new cottage, make a wrong turn and end up in a very wrong neighborhood; naturally, misadventure ensues. Having read the script, my short description is: The Bird Cage meets Deliverance! ?
At Denver Comic Con, Graham mentioned he is working on a new passion project, and this is it! Not only is it full of new challenges for Graham, he's working with some familiar faces on this film.
Among the actors from Outlander joining Graham will be our beloved Murtagh, Duncan Lacroix…
our naughty Angus, Stephen Walters…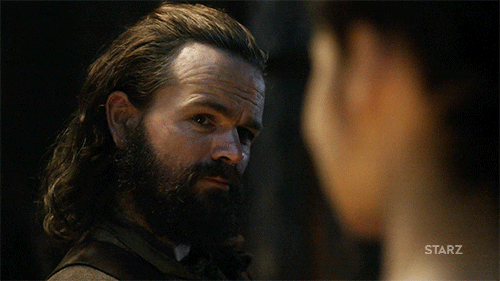 and it's rumored that one of these guys will be wearing a dress ??(intriguing).
***Mr. Sam Heughan will also be involved, on the production side of things.
Image Source: Getty / BG017/Bauer-Griffin
There is an Indiegogo campaign live now, with some downright amazing perks. One of them, already sold out, includes a tour of Castle Leoch, guided by Graham McTavish himself! (It's rumored that they will offer another one, so do keep an eye out).
Casting for the film is still ongoing, and Ms. Caitriona Balfe recently auditioned for a part. Her exclusive, theatrically brilliant (1:00 minute long) audition tape has just been released as a new perk in the Indiegogo campaing. For only $5.00, you can see how Cait's audition went ?, and be part of this really cool project.
Here's are tweets from Felice and Cathy, who have already donated…
It's so funny!! Donate and check it out!

— Felice Croul (@fcadesign) August 2, 2018
@grahammctavish I enjoyed my Cait Balfe perk! Thank you!

— Catharine EdD (@cathymcurtis) August 2, 2018
To see this new perk, and others, go here: This Guest of Summer Indiegogo Page.
Best of luck to Graham and the gents in this new endeavor! Let's get behind them and join in the fun.
–CW
***Correction: Sam will be part of the campaign to raise funds for TGOS, and he will be featured on the DVD extras in some way; he will not be producing.