Photo: Jamie and Claire, Ep 512
In honor of the holiday weekend, I thought it might be fun to post Karmen's "Anatomy of an Easter Egg Hunt" today! She identified easter eggs in the Season 5 finale – Episode 512. "Easter eggs" are hidden references, inside jokes or clues inserted into the show that reference the books or earlier episodes, and sometimes even future episodes! We just found out that Diana put an easter egg for Go Tell The Bees That I Am Gone in the episode she wrote for Season 5: Episode 511. (That was revealed in the recent Literary Southwest Q&A with Diana). Karmen also talks about these easter eggs in our episode discussion of 512 – BTS Lasses on Ep 512.
Excerpts:
12. Jamie's Hair: He arrives at their 60's home sans brush or comb !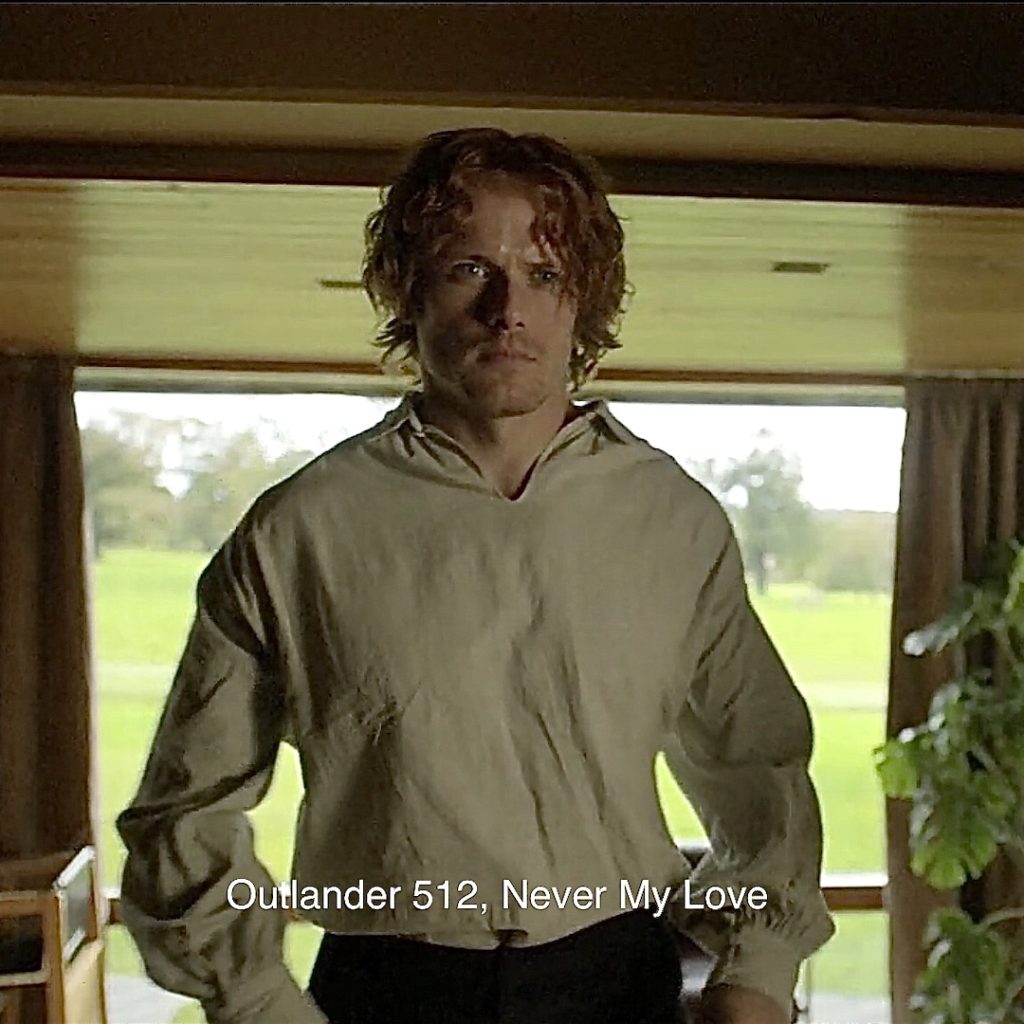 Episode 104: No doubt, Claire remembers Jamie's "Je suis prest" hair. The lad cleans up verra well. We all love this one!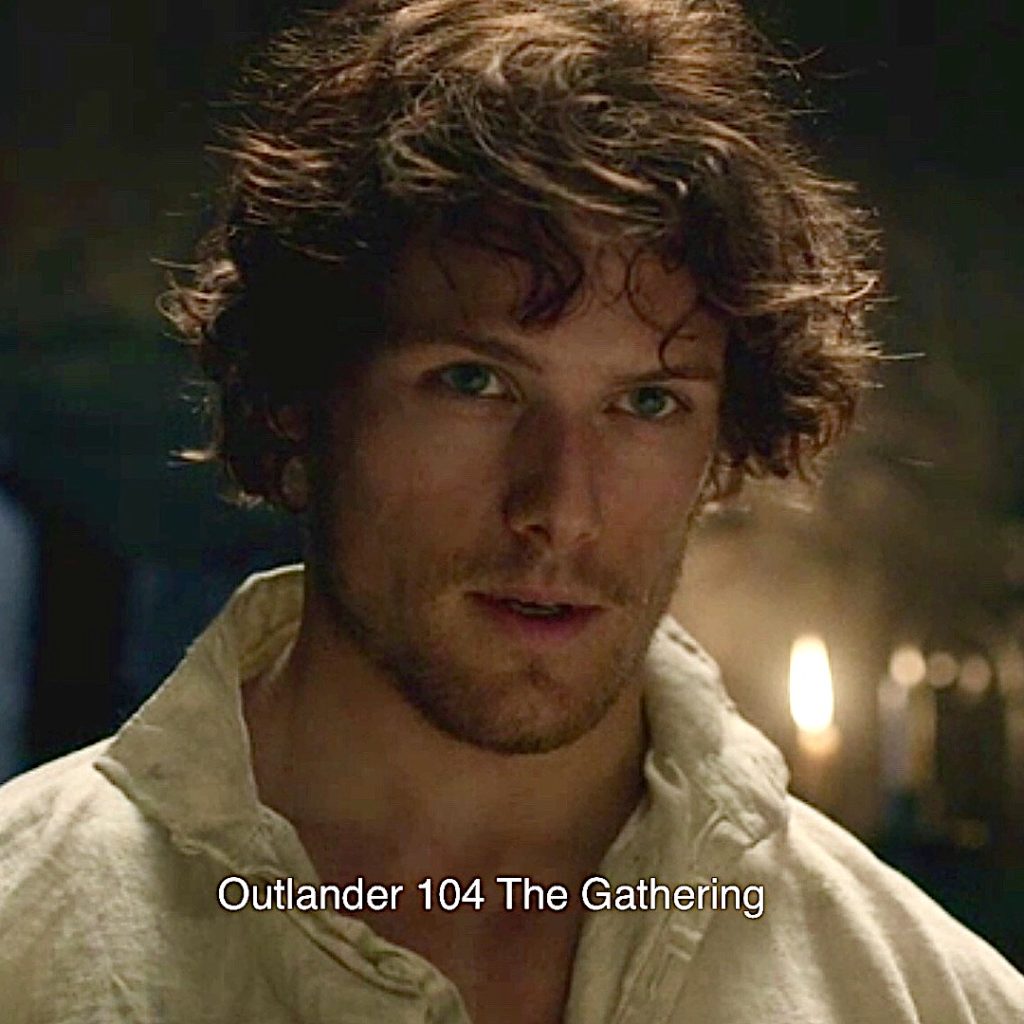 13. Jamie's Sark: For non-book readers, Claire remembers Jamie's shirt.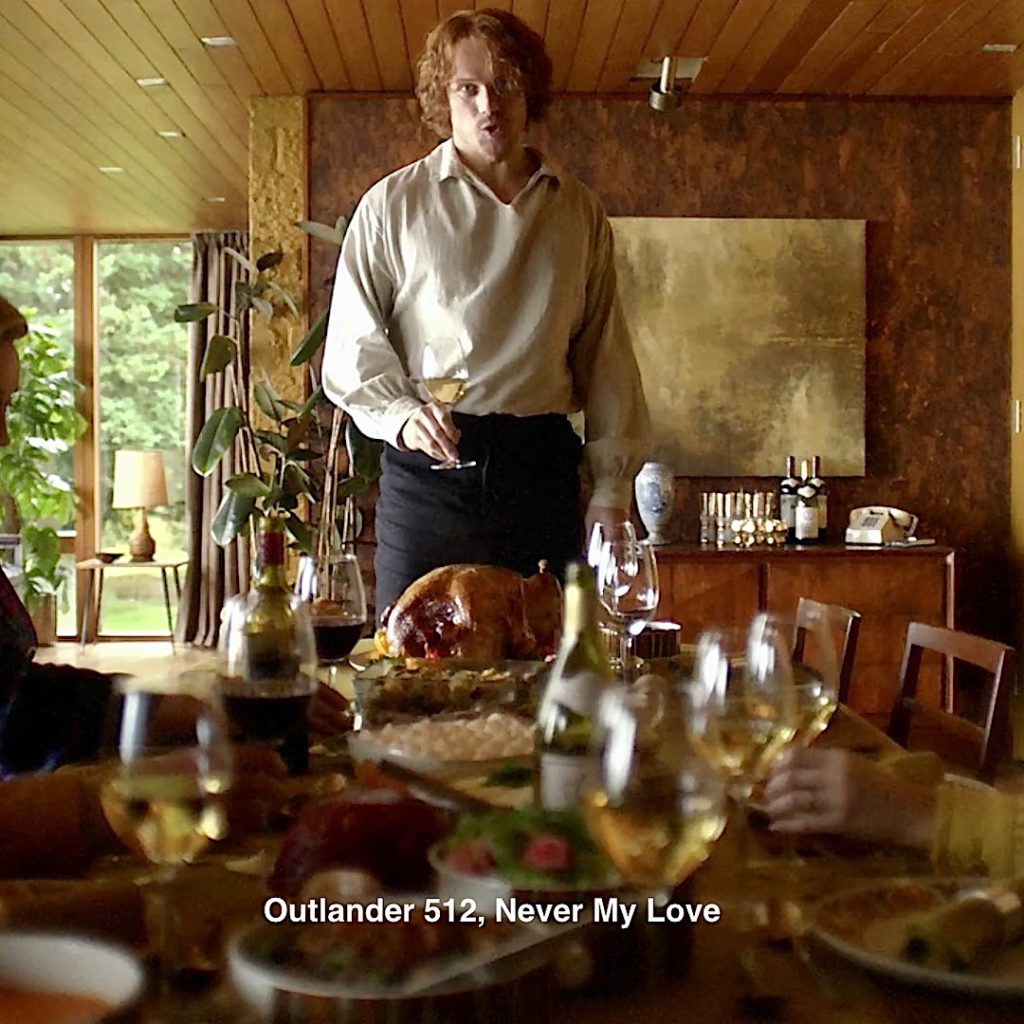 Episode 107: Behold, the sark, in all its glory! A quote from Voyager as Claire reflects on this remarkable garment:
He would not have worn his kilt—the wearing of all tartans had been outlawed after Culloden. Breeks, then, likely, and a linen shirt. I had made such sarks for him; I could feel the softness of the fabric in memory, the billowing length of the three full yards it took to make one, the long tails and full sleeves that let the Highland men drop their plaids and sleep or fight with a sark their only garment.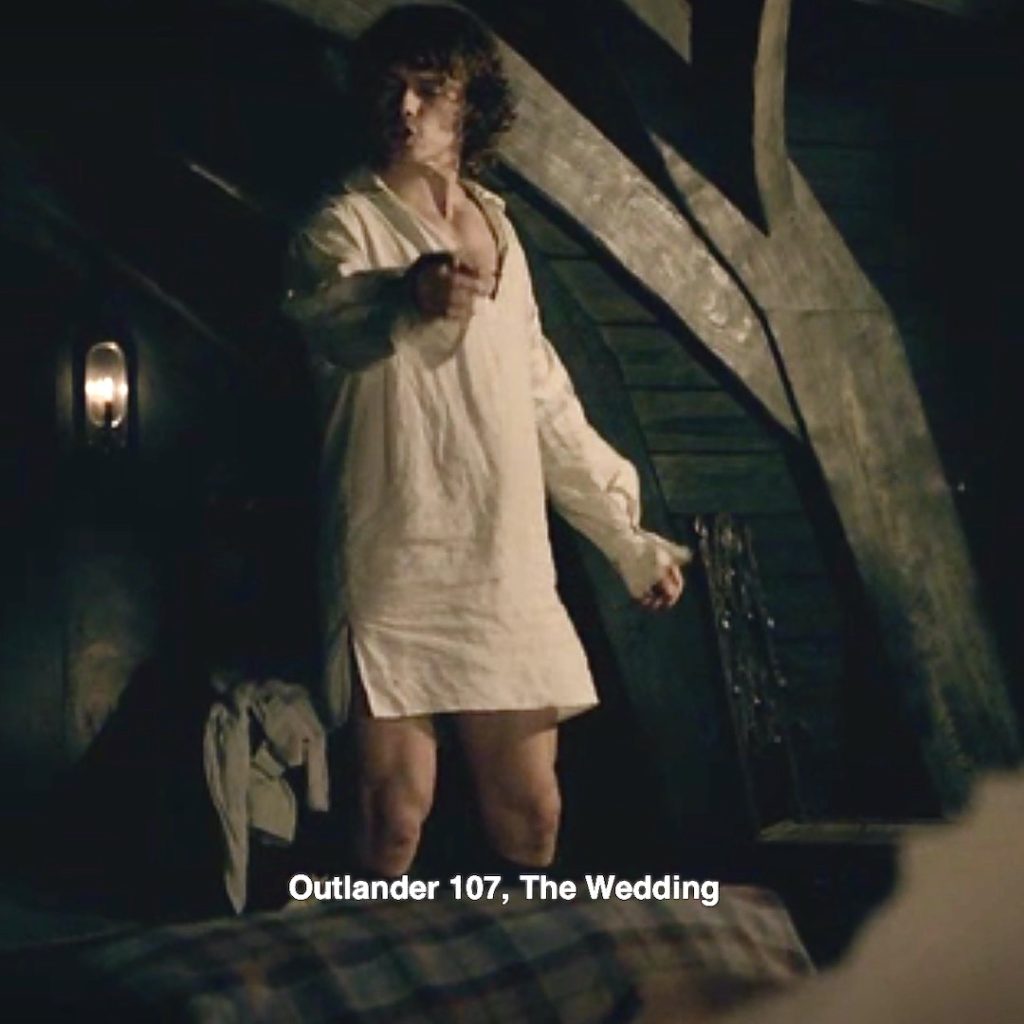 For the complete article, which is chock full of easter eggs and fun observations, (of course!) go to: Anatomy of an Easter Egg Hunt, by Outlander Anatomy.
I hope everyone is blessed with good food and family (even over Zoom!) this holiday. xo
Subscribe to receive an email each time I post a new piece: Subscribe
Become an Outlanderbts.com Patron: Patron
Subscribe to my Youtube Channel: Outlander BTS
Join my Facebook group: Outlanderbts.com
Follow me on Twitter: @Courtilini14
Follow me on Instagram: Outlander_BTS